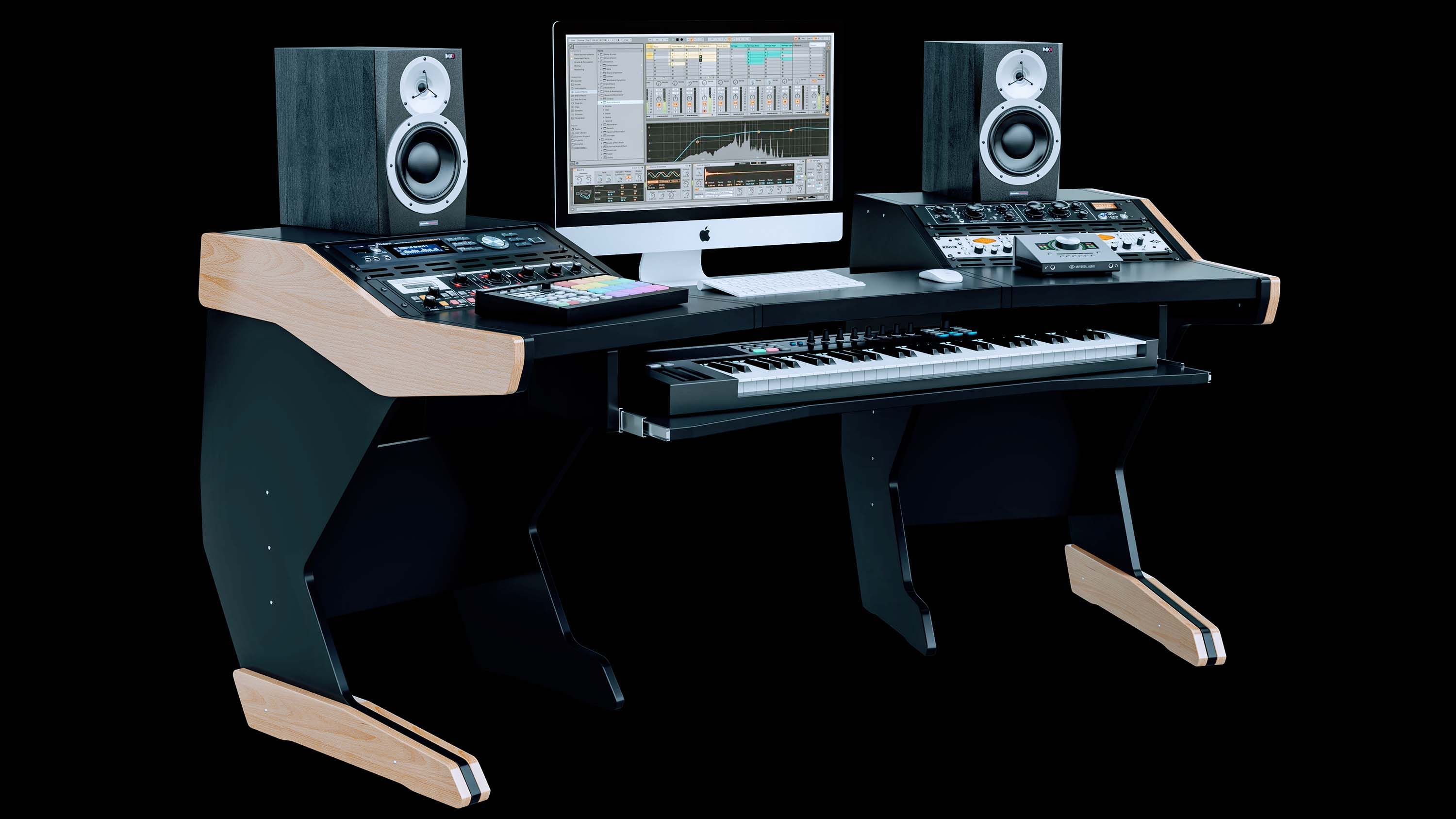 Focus on your creativity
Featuring a 61-key adjustable, removable keyboard tray, a split-level desktop and a comfortable angle of 2x6U racks the Producer 61 is perfect for audio professionals in need of real estate for tabletop and rack gear. The additional Rack Kit expands outboard storage capabilities even further. Available in multiple colours and with beautiful handmade trims the Producer 61 is perfect for every day in the studio.
The modern studio
Take advantage of the large, split-level desktop space specifically designed for ultra-wide or multiple screens. Keep your rack gear at arm's reach.
Designed to function, built to last
Robust, durable, flexible
All the desktop space

Large, split-level desktop space perfect for table top devices such as drum machines and controllers




2x6U angled rack space

The 2x6u angled r

ack space and shelf perfect for most monitor speakers




Adjustable, removable keyboard tray

Changing keyboards? The adjustable keyboard tray will let you install most 61-key keyboards while keeping the maximum legroom as possible.

Built to last

Built from durable and environmentally friendly birch plywood

and high-quality furniture panels

at our factory in Budapest.



Easy assembly

Machined to perfection, our workstations are easy to assemble and easy to take apart.