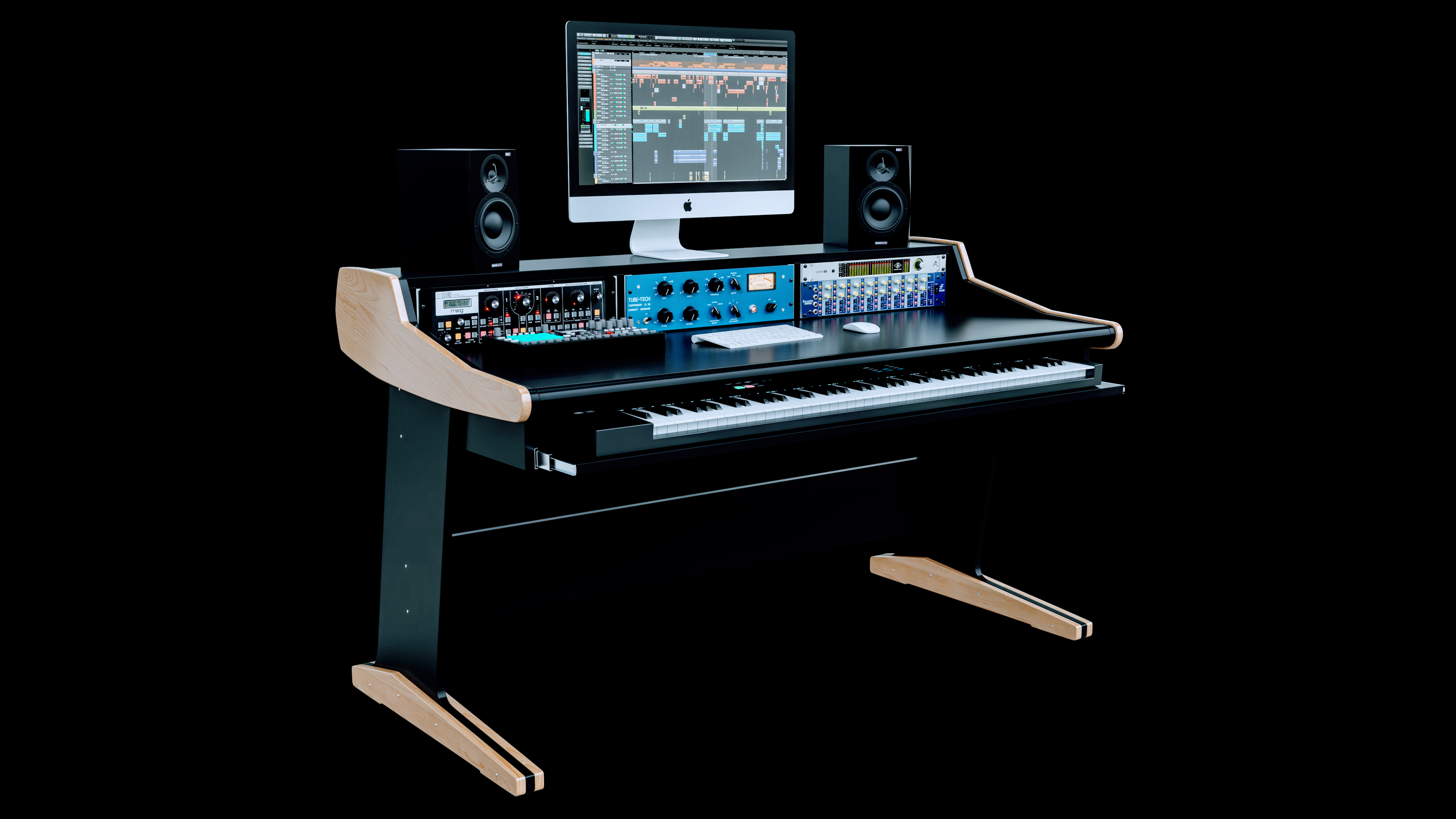 Compact workstation for creative professionals with minimalist design and extensive features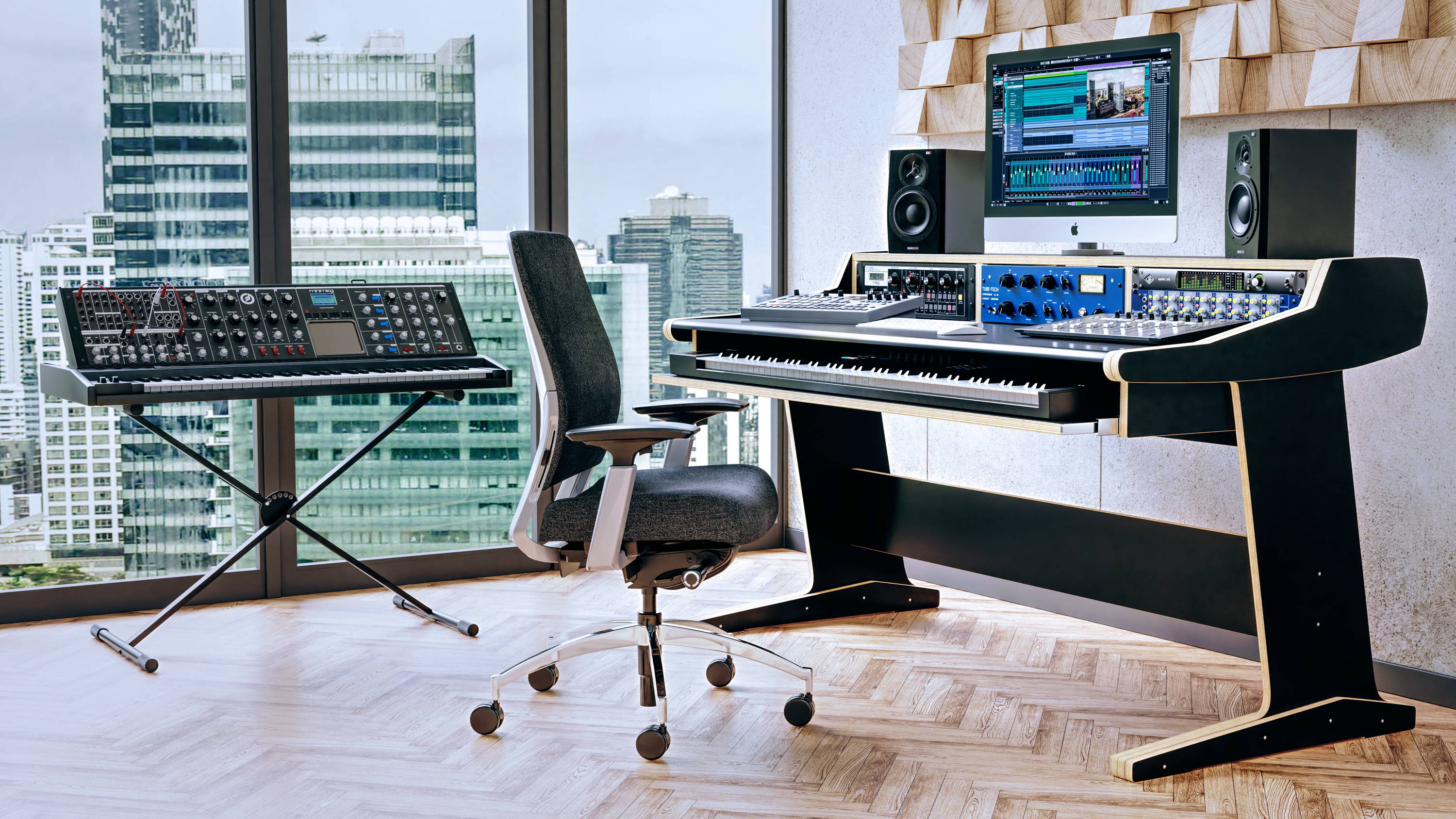 Record everything
The Artist Classic 88 is a compact instrumentalist's workstation with a height-adjustable, removable keyboard tray capable of housing most 88-key master keyboards. The 3x2 or 3x3U rack space keeps your outboard gear out of your way.
All of the desktop
The top shelf will fit multiple screens and speakers in a correct listening position. The desktop gives you ample space for tabletop devices.
Designed to function, built to last
Robust, durable, flexible
All the desktop space

Large desktop space perfect for table top devices such as drum machines and controllers




Speaker shelf for wide screens

The top shelf is designed for near and midfield monitors, screens and monitor arms.




Adjustable, removable keyboard tray

Changing keyboards? The adjustable keyboard tray will let you install most 88-key keyboards while keeping the maximum legroom as possible.




Built to last

Built from durable and environmentally friendly birch plywood

and high-quality furniture panels

at our factory in Budapest.



Easy assembly

Machined to perfection, our workstations are easy to assemble and easy to take apart.