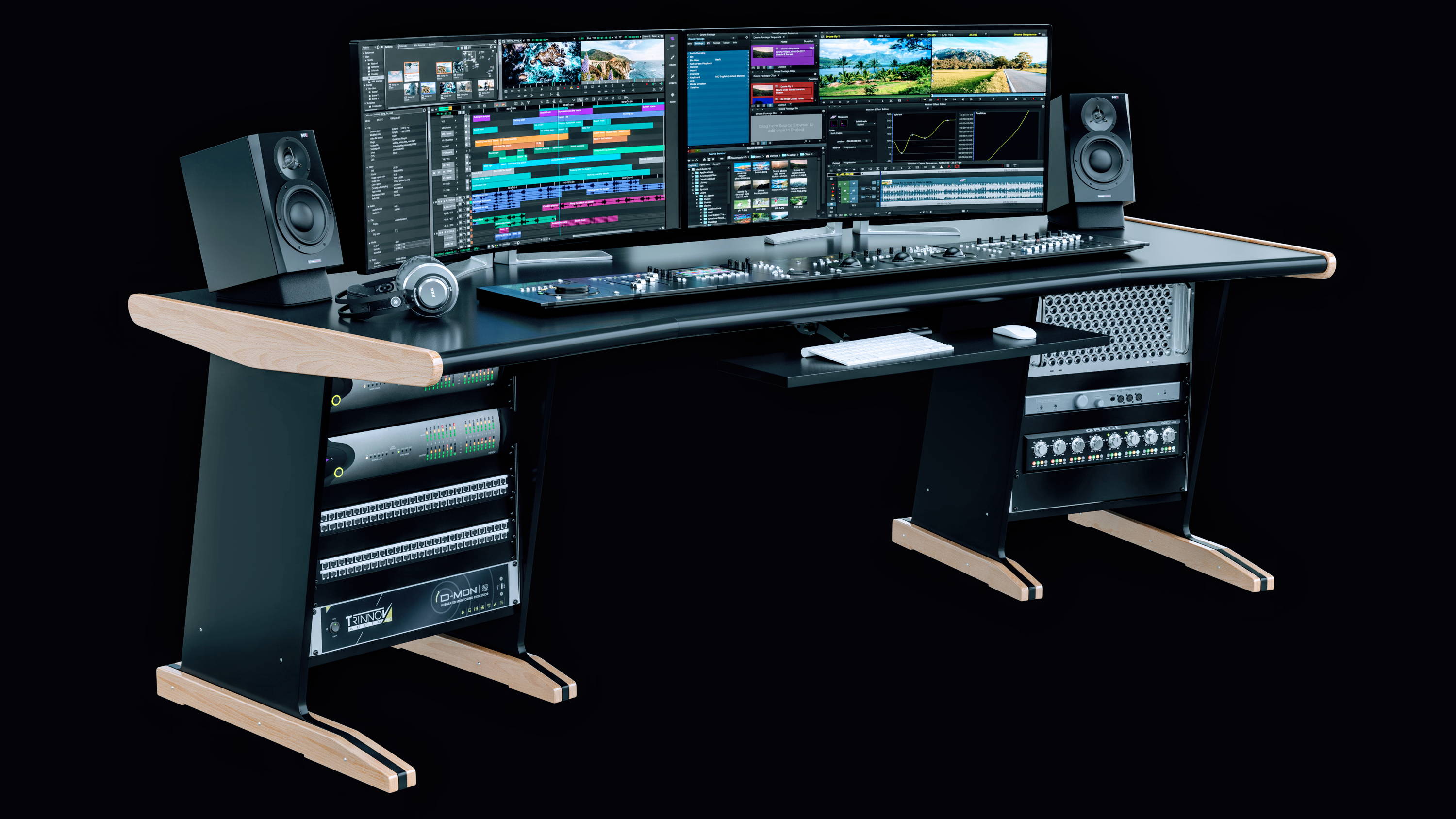 Workstation for audio and video professionals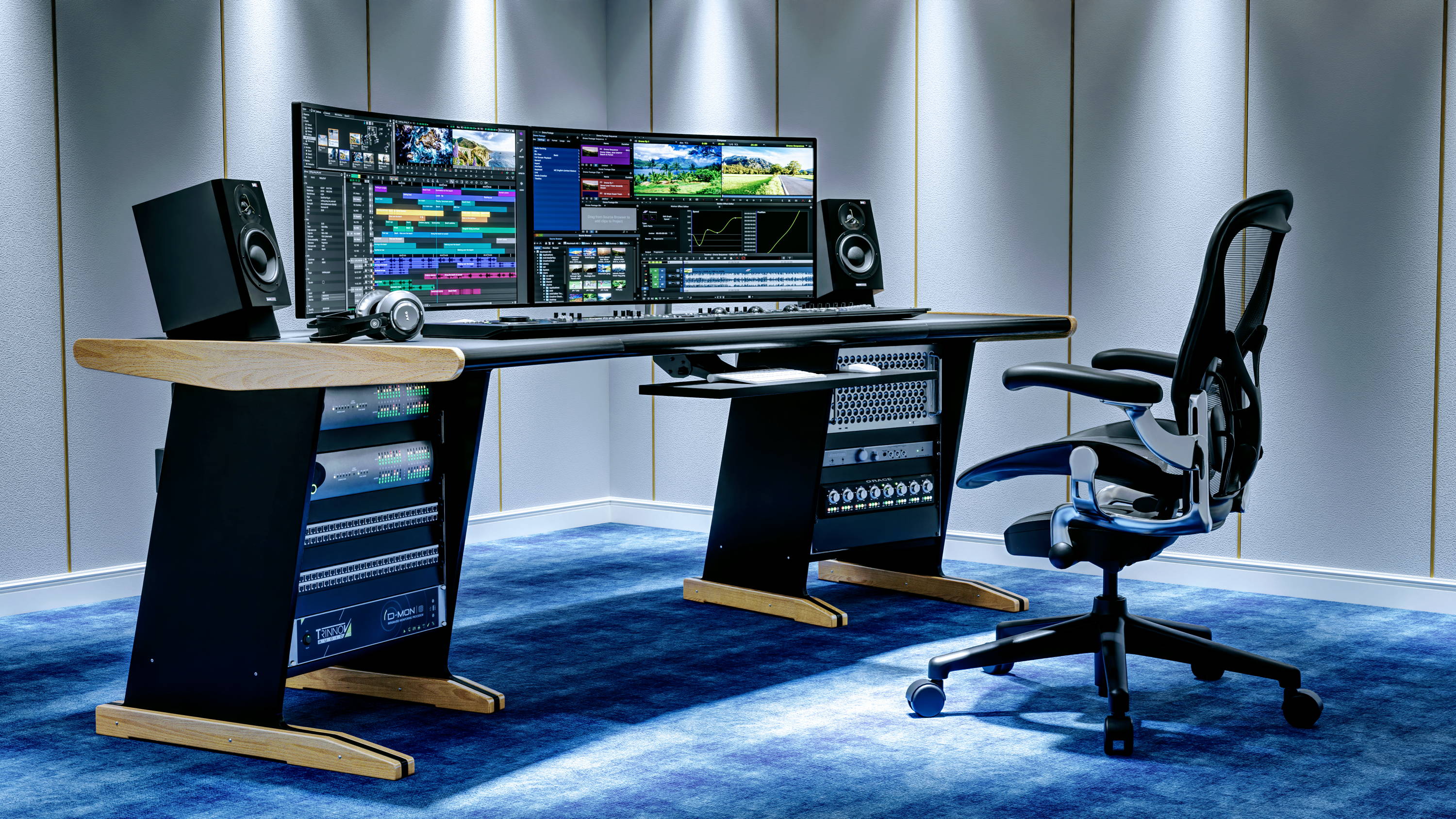 All the screens
The Broadcast XL is the ultimate workstation for editing, color correction, visual effects and audio/video post production. Designed to fit a range of monitors and controllers, the Broadcast XL can be adapted to any workflow.
All the real estate
The large uninterrupted desktop makes it easy to adapt any setup to your workflow and help you get things done.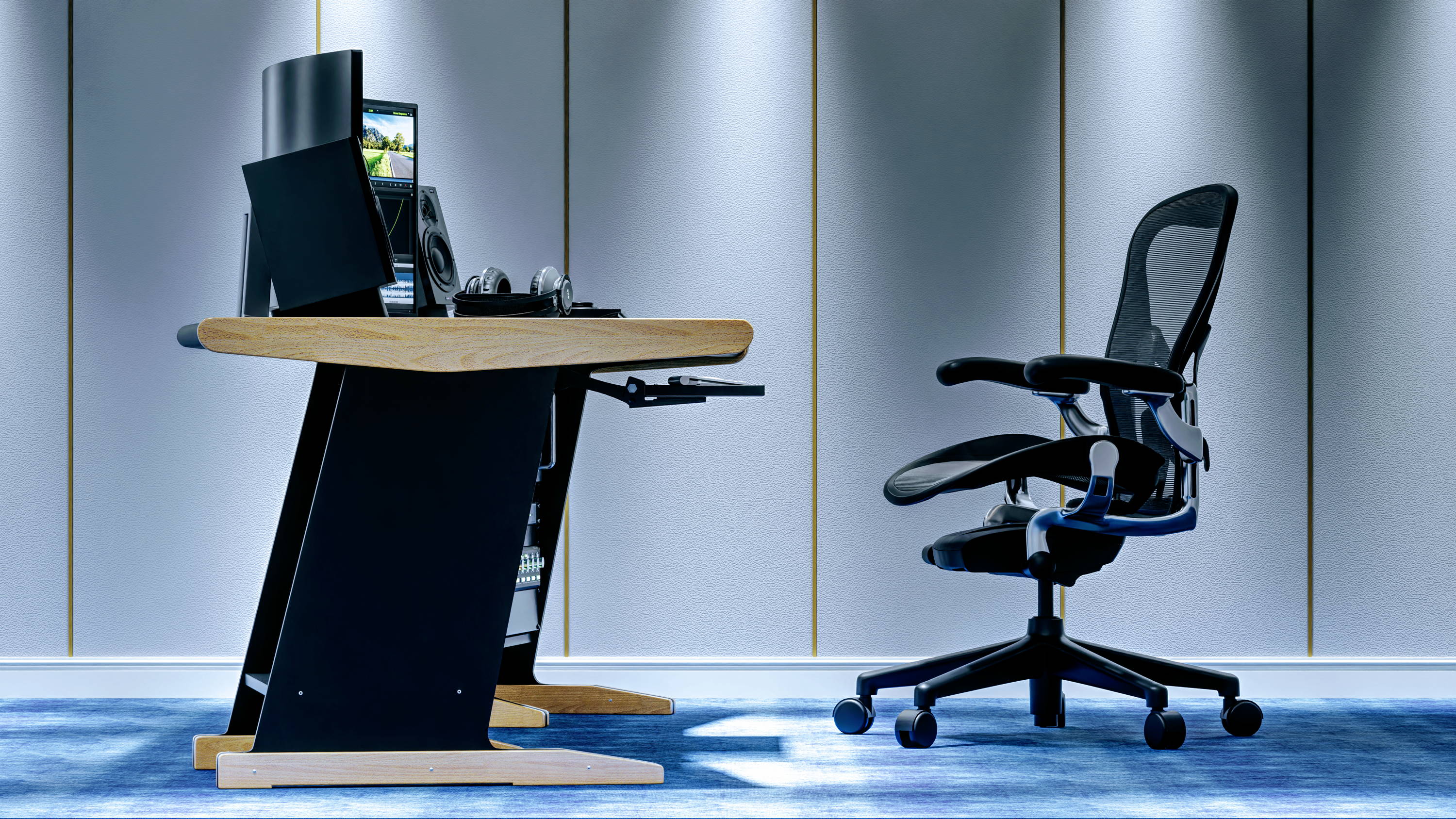 Designed to function, built to last
Robust, durable, flexible
All the desktop space

Large desktop space perfect for a range of screens, speakers and controllers.






Adjustable, removable keyboard tray

Optional 88-key adjustable and removable keyboard tray.




Sturdy construction

Steel reinforced frame ensures rock solid construction




Easy assembly

Machined to perfection, our workstations are easy to assemble and easy to take apart.