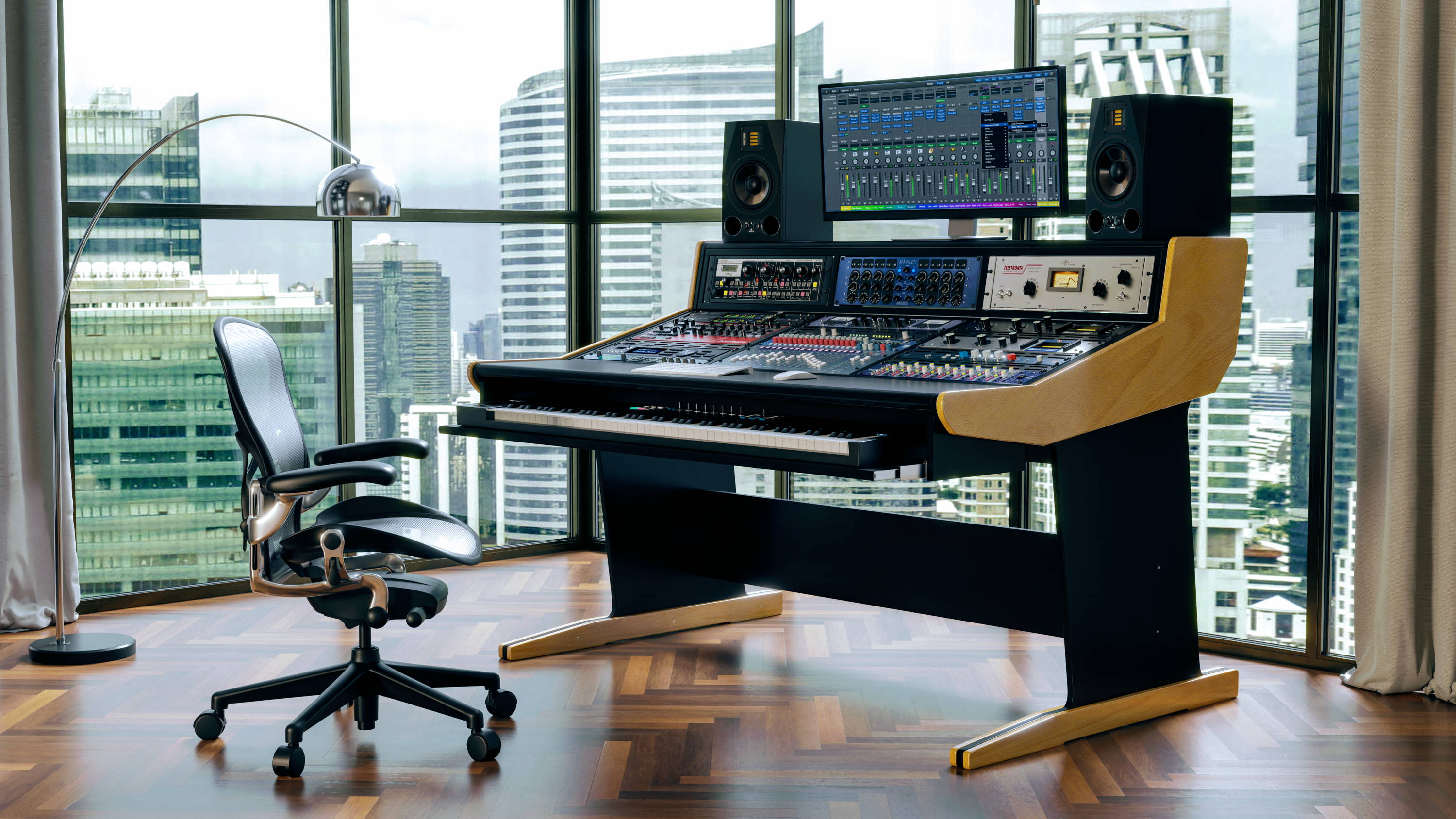 Handcrafted studio furniture tailored to you
Our unique production techniques make it possible to adjust the desktop height and keyboard tray for each workstation. This way your new master keyboard will fit the tray. The desks we build are designed for the best ergonomics and comfort for the user without compromising on functionality.
We offer free, tracked and insured shipping within Europe. Our desks are safely packaged and insured to give the customer a peace of mind. International shipping is available to just about every corner of the planet.
The mix of traditional carpentry methods and modern precision manufacturing make it possible to build quality, unique and beautiful studio furniture with a personal touch. Our workstations are designed and made in our factory in Budapest and they all have a special feel to them.
Use your smartphone or tablet to navigate to the chosen workstation and take advantage of our augmented reality enabled website. AR functionality is currently available for Android and iOS devices using Chrome.