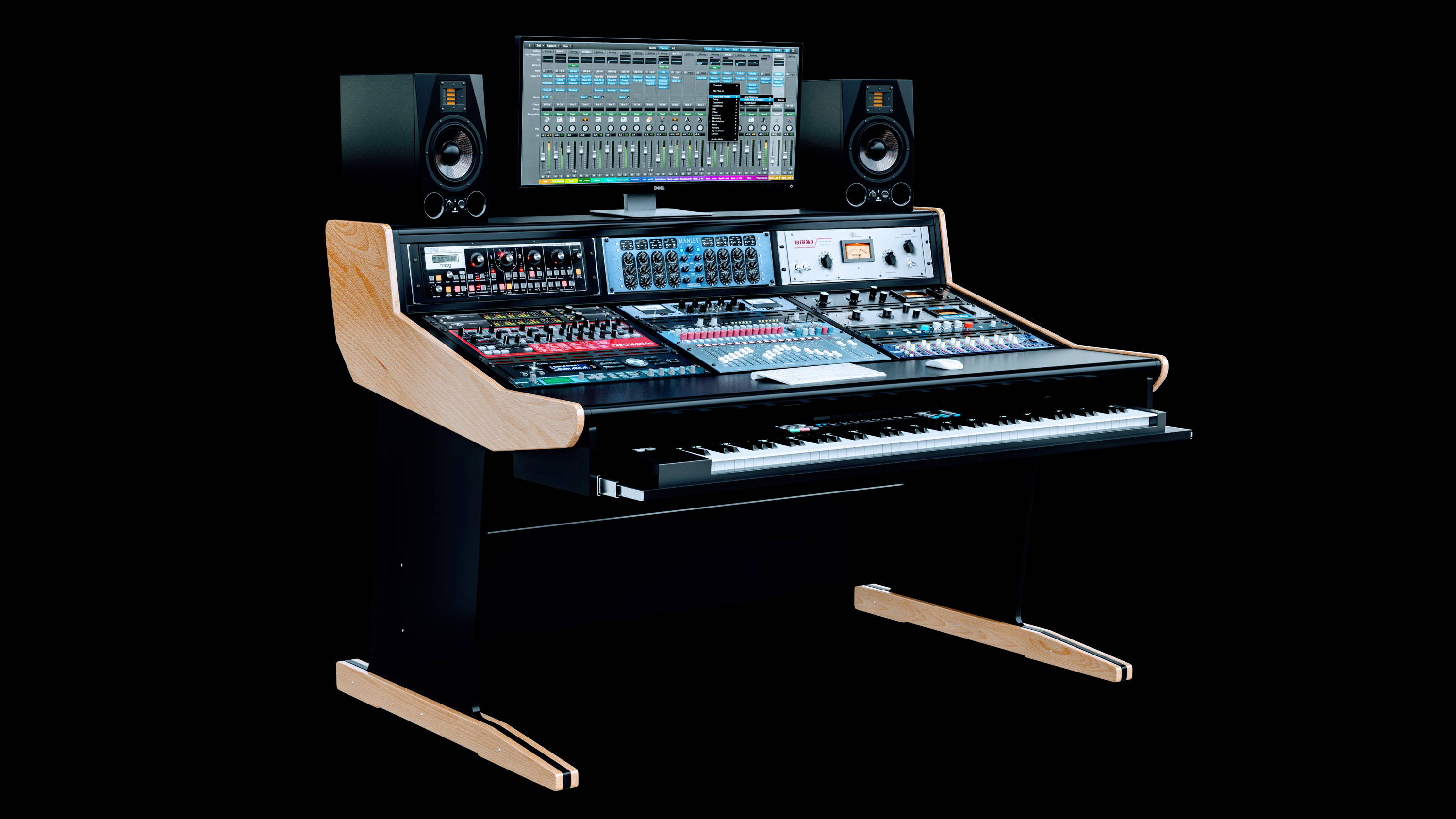 Flagship workstation for the modern studio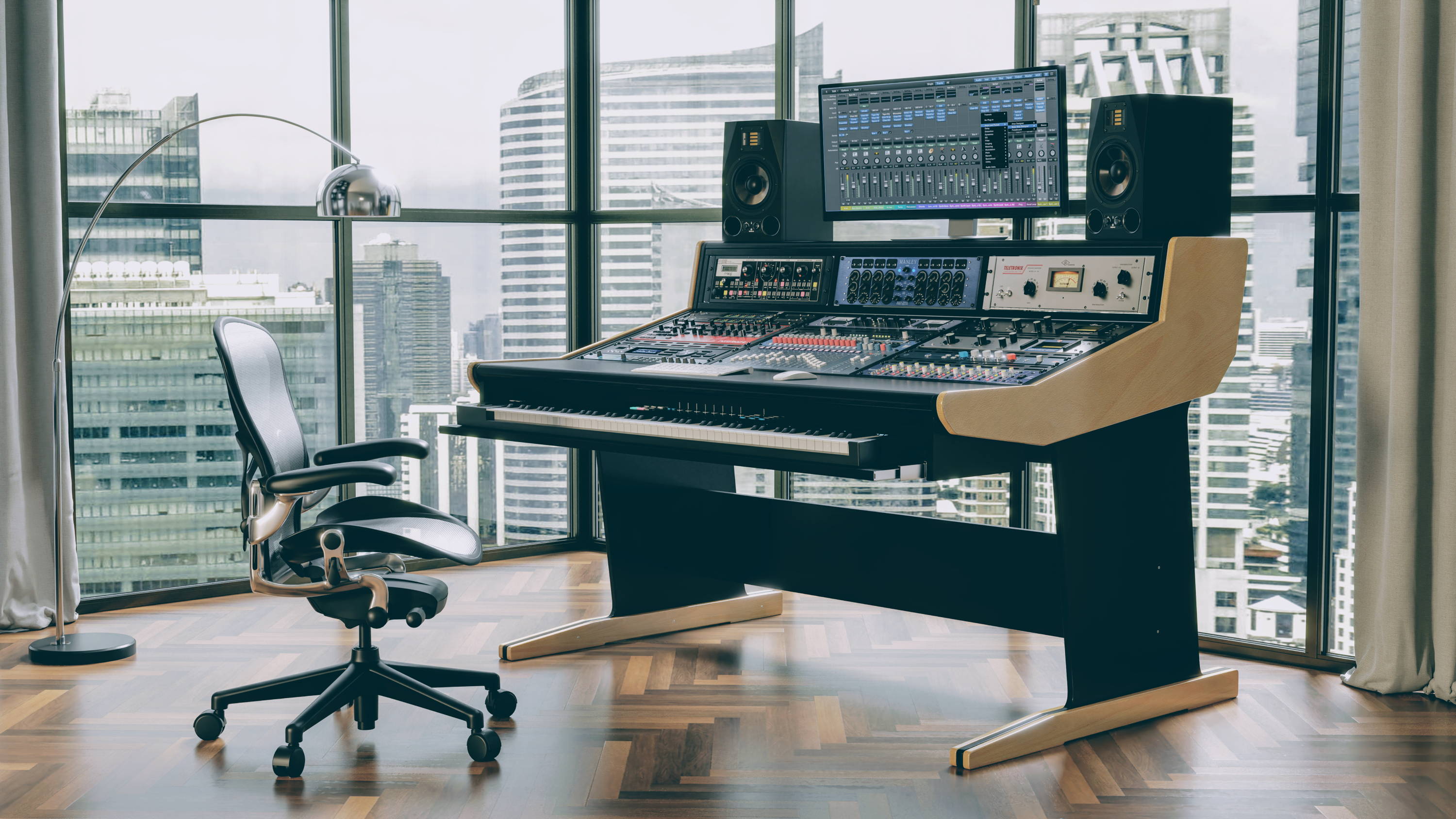 Best of both worlds
Designed for the modern studio and built like a classic console. All your rack gear within arm's reach.
ITB and OTB
The adjustable keyboard tray and large desktop offers a hybrid workflow that makes ITB/OTB configurations easy to setup.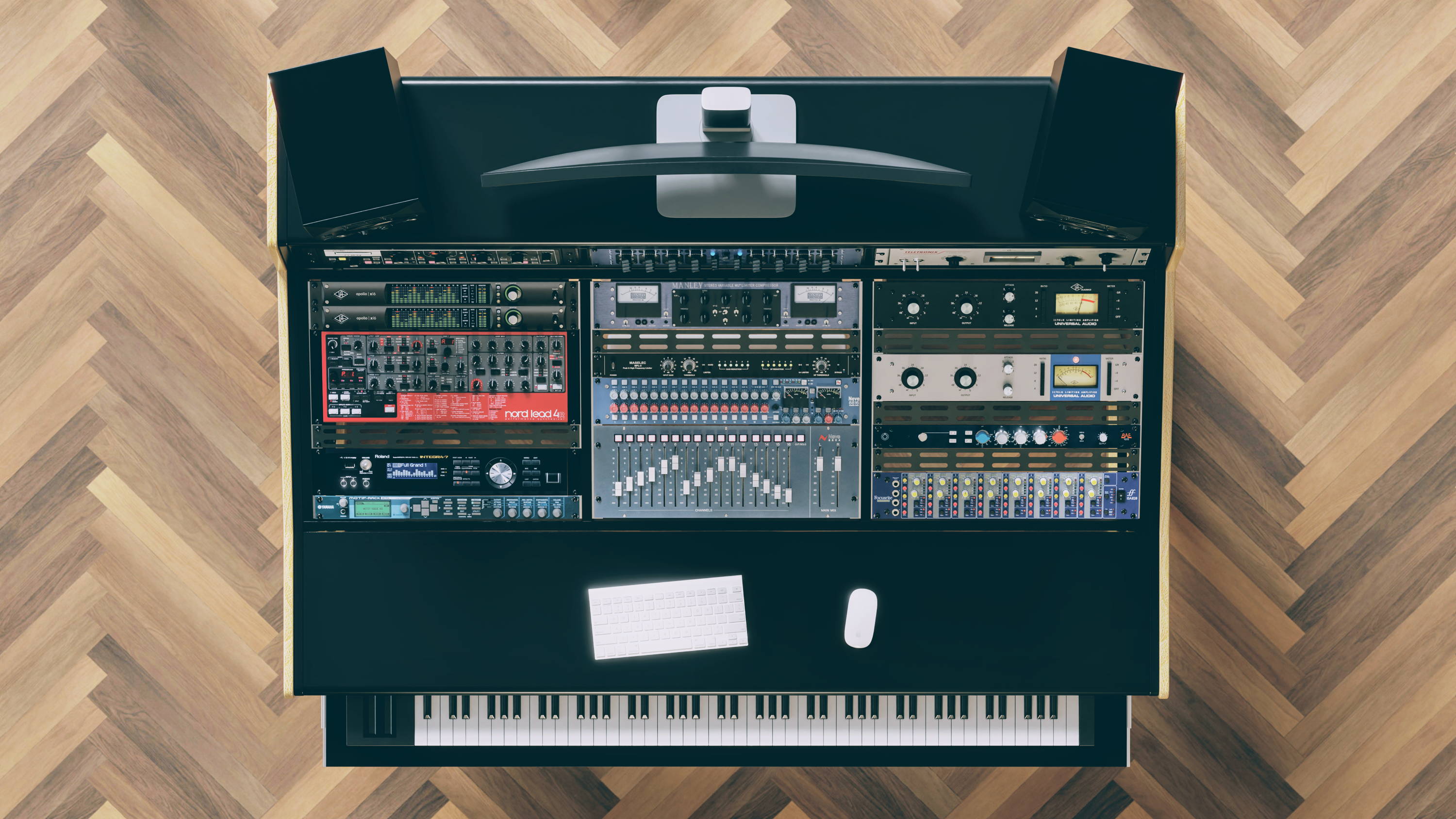 Designed to function, built to last
Robust, compact, flexible
3X13U 19" rack space

The open rack bays are great for cooling and make it easy to install and wire all your gear.




Speaker shelf for wide screens

The top shelf is designed for near and midfield monitors, screens and monitor arms.




Adjustable, removable keyboard tray

Changing keyboards? The adjustable keyboard tray will let you install most 88-key keyboards while keeping the maximum legroom as possible.




Built to last

Built from Birch Plywood and high-quality furniture panels in our factory in Budapest.




Easy assembly

Machined to perfection, our workstations are easy to assemble and easy to take apart.