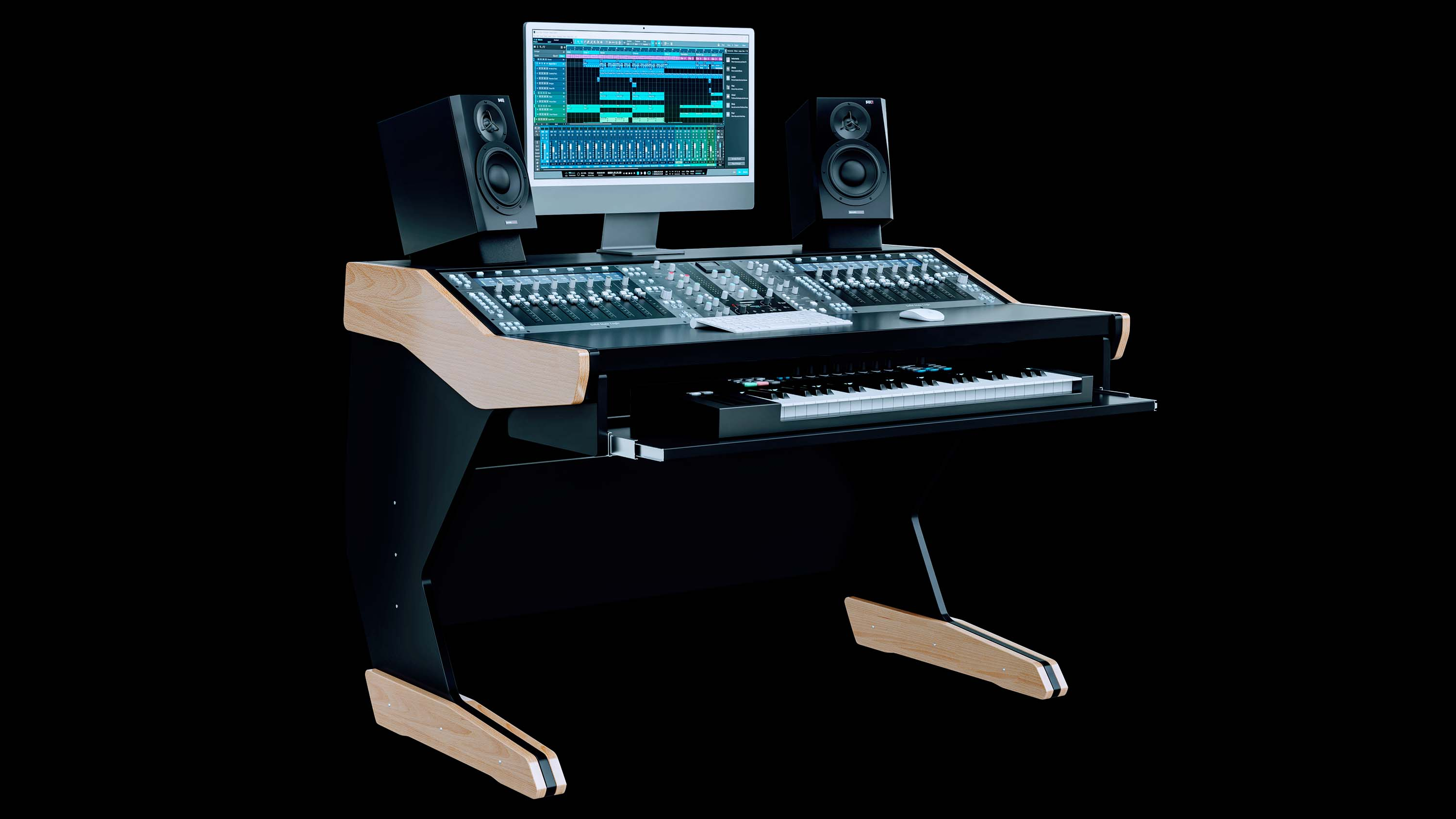 Choose your weapon
Design your own workflow with the height-adjustable slot for controllers. You can adjust the depth of the controller slot to fit most controllers effortlessly into the Producer Control, such as the SSL UF-8, SSL UC-1, Avid Artist series, various tablets and more.
Enhance your workflow
The height-adjustable keyboard tray will fit most 61-key keyboards.
Designed to function, built to last
Robust, durable, flexible
Adjustable slot for controllers

Large, height-adjustable space fits various controllers at an angle for perfect overview




Adjustable, removable keyboard tray

Changing keyboards? The adjustable keyboard tray will let you install most 61-key keyboards while keeping the maximum legroom as possible.




Sturdy construction

Built from birch plywood

and high-quality furniture panels

the Producer Control is stable and robust.



Easy assembly

Machined to perfection, our workstations are easy to assemble and easy to take apart.