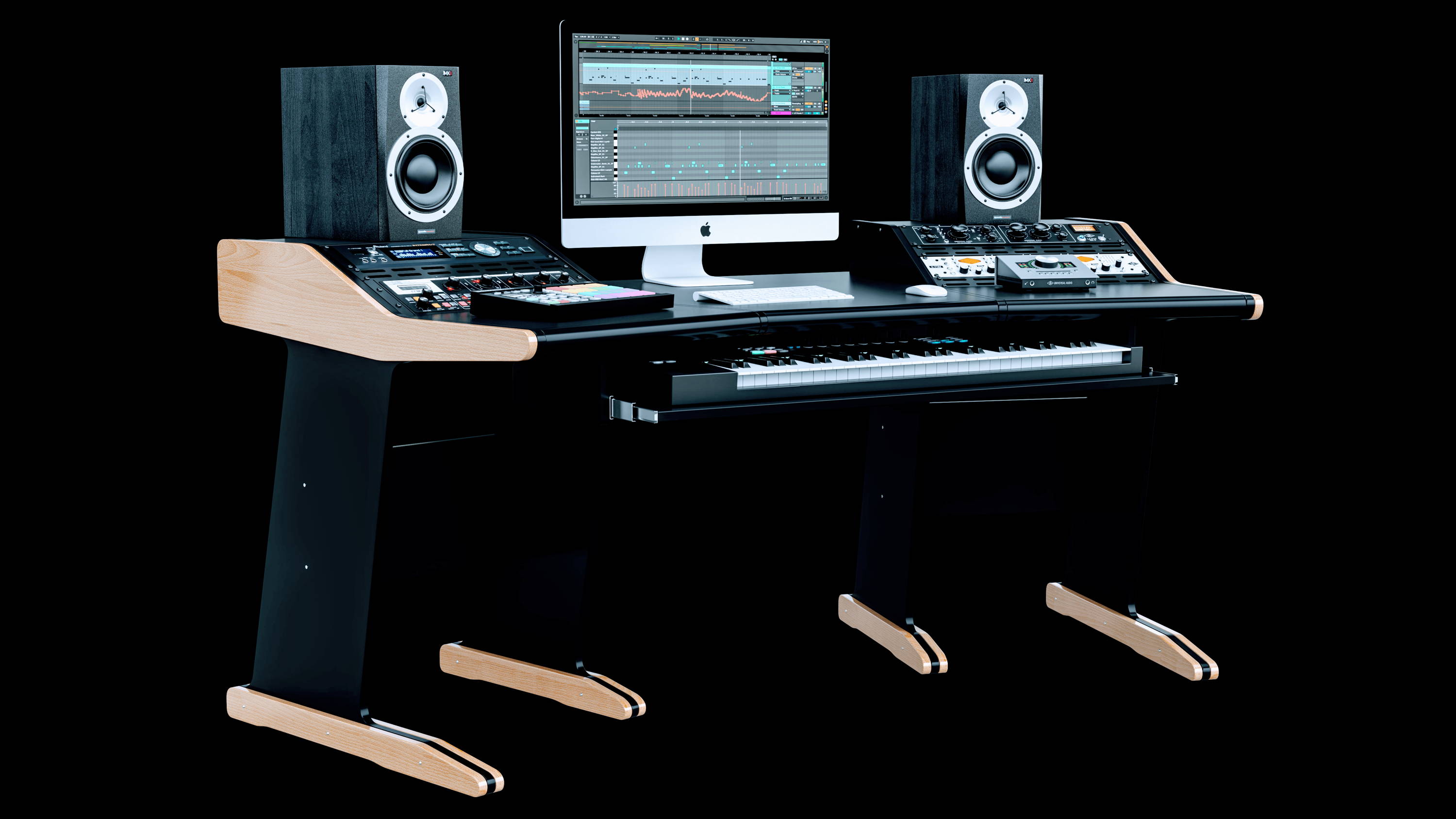 Ergonomic workstation for creative professionals with minimalist design and extensive features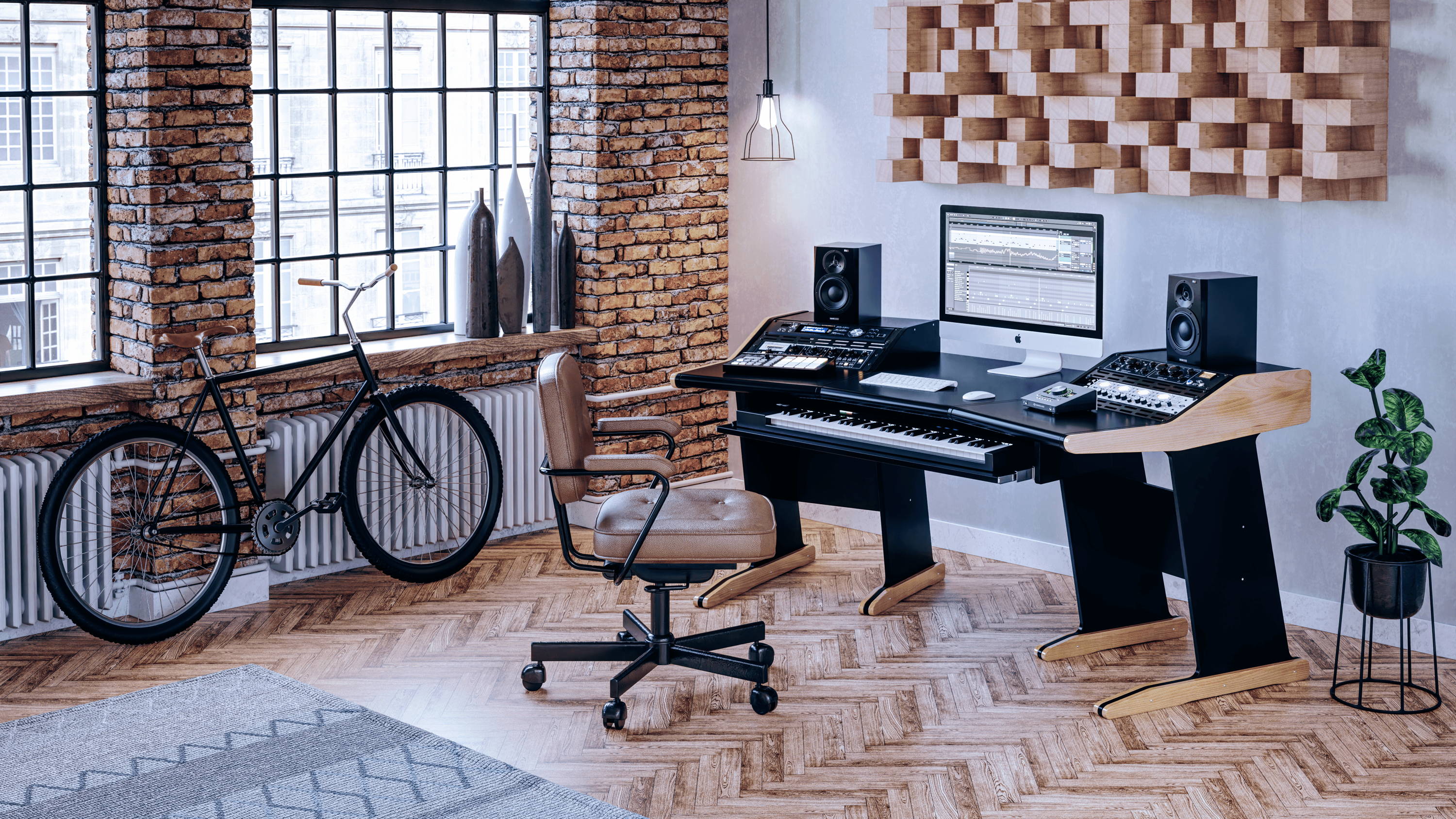 Superb ergonomics
With 2x6U angled racks the Producer 61 will provide the best ergonomics during a long day. The speaker shelves are at a perfect angle and height at 92cm. Highly customisable, the Producer 61 can swallow up a range of screens, controllers, mixers, consoles and just about anything you throw at it.
Luxury feel
Choose the Beech or Cherry finish for handcrafted side cheeks, feet and nose trims to give the Producer 61 the luxurious finish it deserves.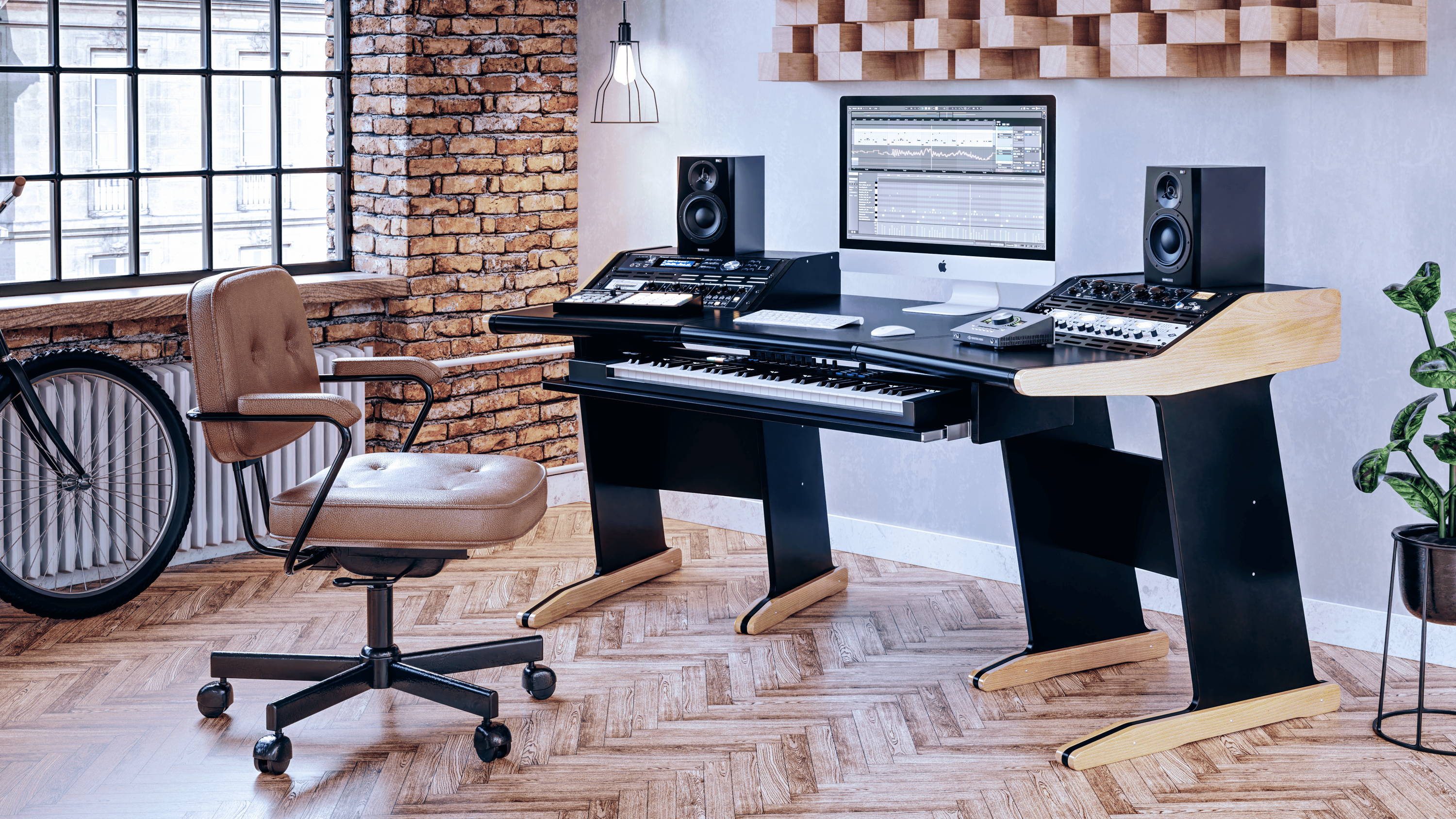 Designed to function, built to last
Robust, durable, flexible
All the desktop space

Large desktop space perfect for table top devices such as drum machines and controllers




2x6U angled rack space

The 2x6u angled r

ack space and shelf perfect for most monitor speakers




Adjustable, removable keyboard tray

Changing keyboards? The adjustable keyboard tray will let you install most 61-key keyboards while keeping the maximum legroom as possible.




Built to last

Built from birch plywood and high-quality furniture panels at our factory in Budapest.




Easy assembly

Machined to perfection, our workstations are easy to assemble and easy to take apart.