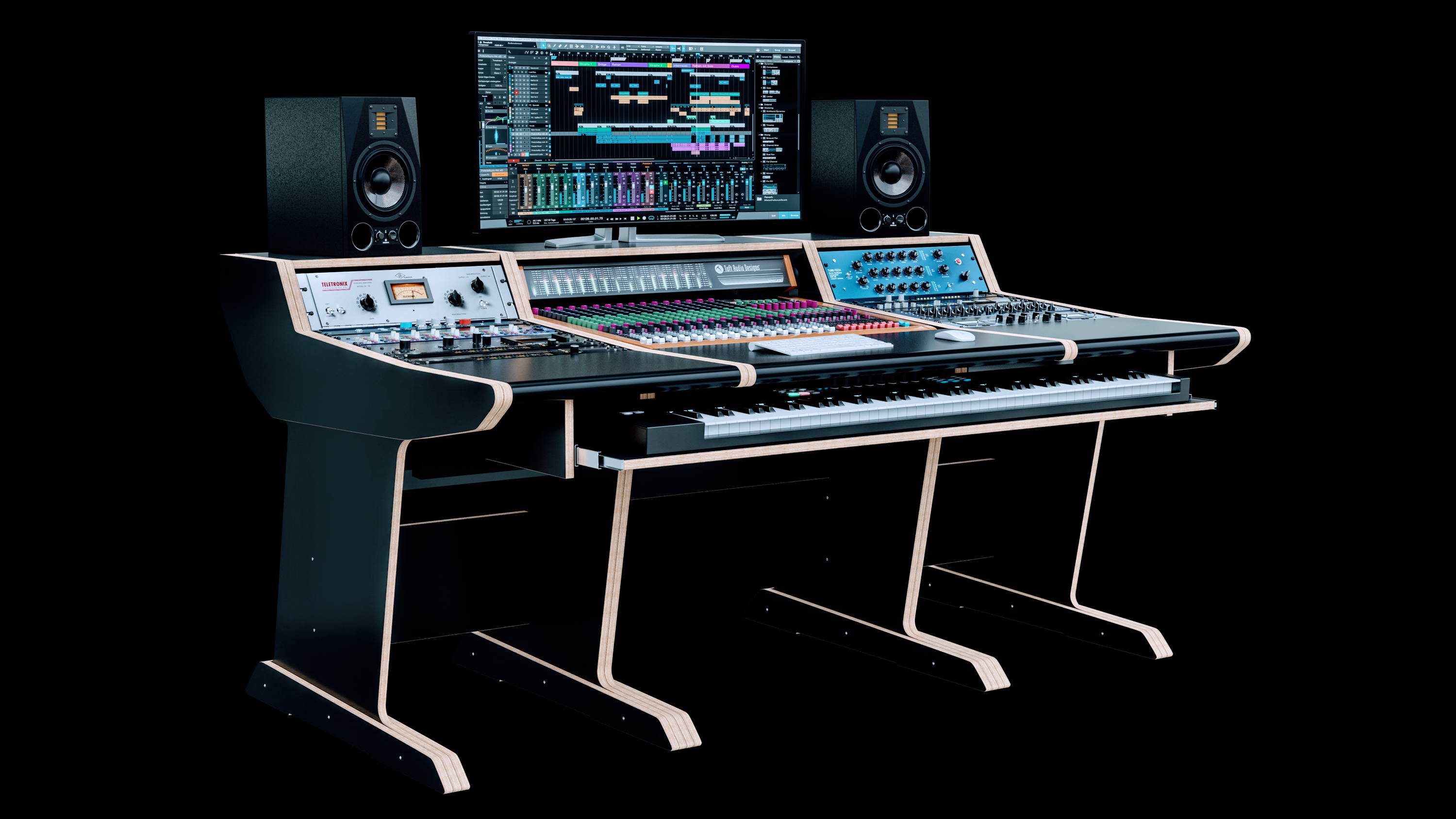 Workstation for the Toft Audio Designs ATB series consoles
Tight integration
Following the classic lines of the console, our workstations for the ATB consoles give you 13U rack space on both sides. The wide top shelf adds space for monitors and screens. The desktop gives you room for tabletop devices and a mouse and keyboard.
From 16 to 32
Available for the 16, 24 and 32 channel versions of the console, singe, two or more rack configurations, the ATB console workstation is adaptable to any situation in the studio.
Designed to function, built to last
Robust and flexible
Integrated workflow

Expanding the functionality of the ATB consoles with 2x13U rack space.




Speaker shelf for wide screens

The top shelf is designed for near and midfield monitors, screens and monitor arms.




Adjustable, removable keyboard tray

The optional keyboard tray will let you install most 88-key keyboards while keeping the maximum legroom as possible.


Made from Finnish birch or MDF


Available in birch or MDF, built in our factory in Budapest. The special coating makes the surfaces easy to clean.




Easy assembly

Machined to perfection, our workstations are easy to assemble and easy to take apart.