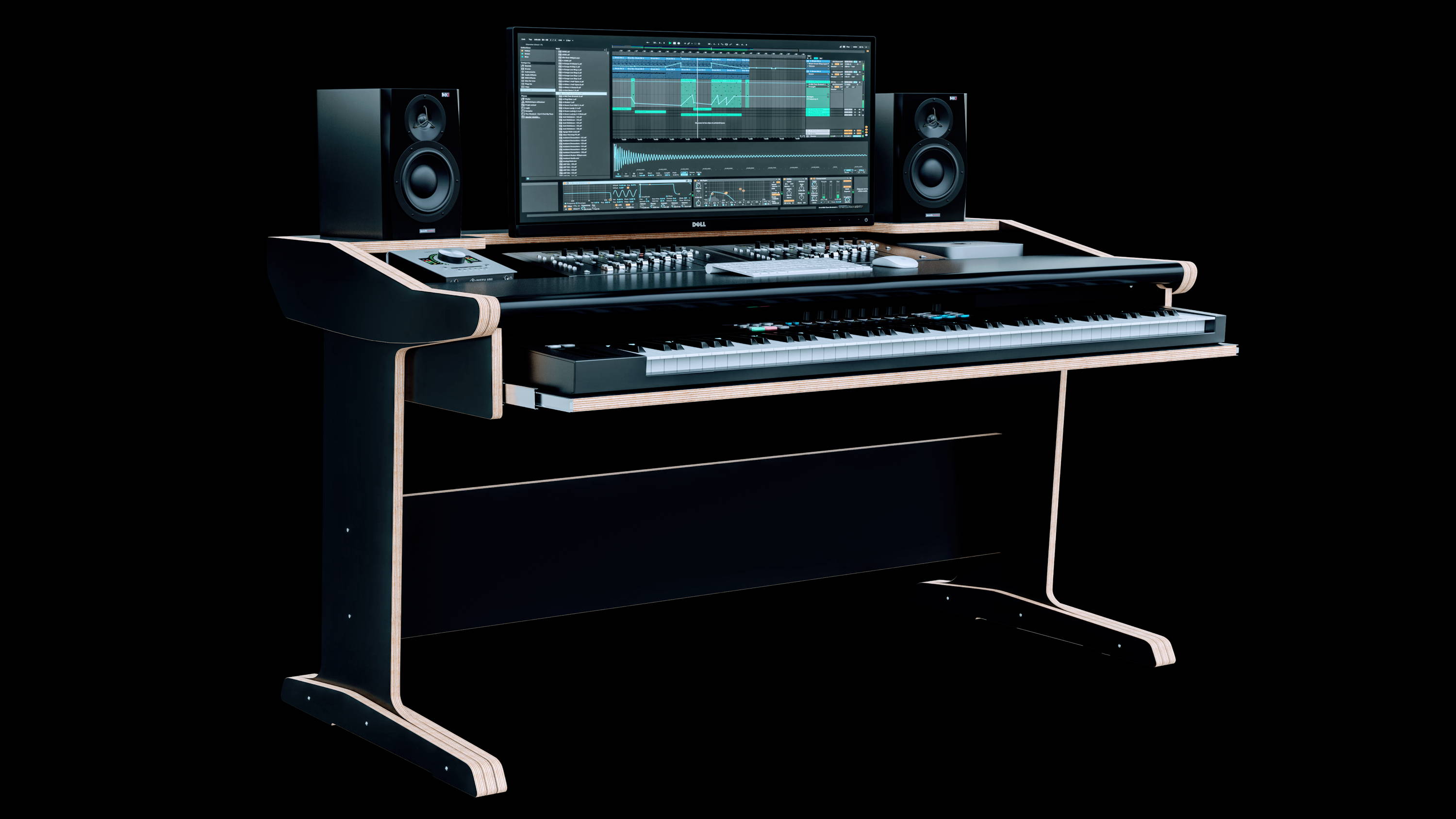 Compact workstation for creative professionals with minimalist design and extensive features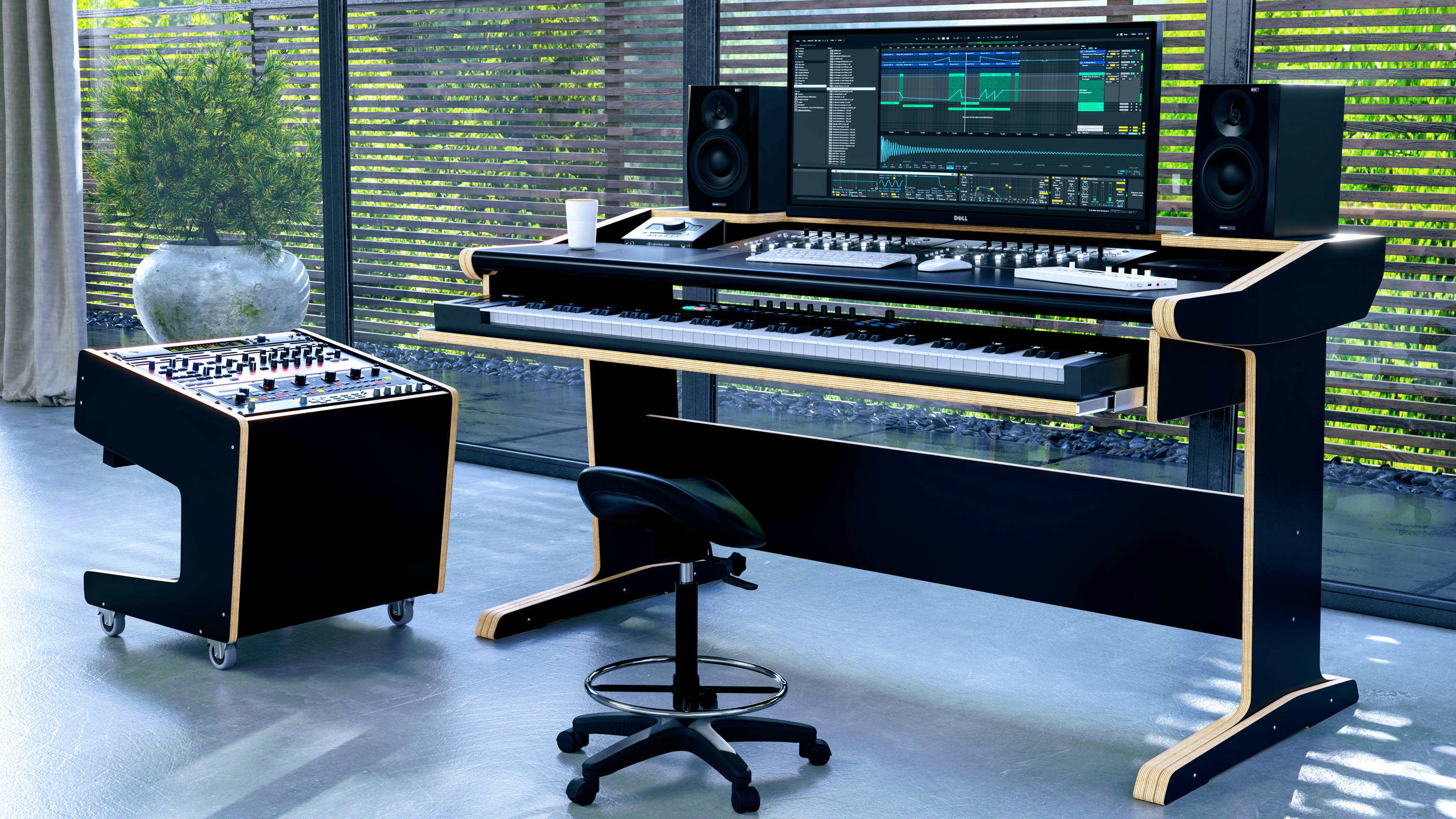 Your choice
Install the desktop recessed and gain extra space for your tabletop hardware or have the desktop flush and enjoy the large surface in front of you. The adjustable keyboard tray will house most 88-key keyboards.
Enhance your workflow
Stay in the sweet spot, pull the screen low into the recessed monitor shelf for the best ergonomics and better acoustics.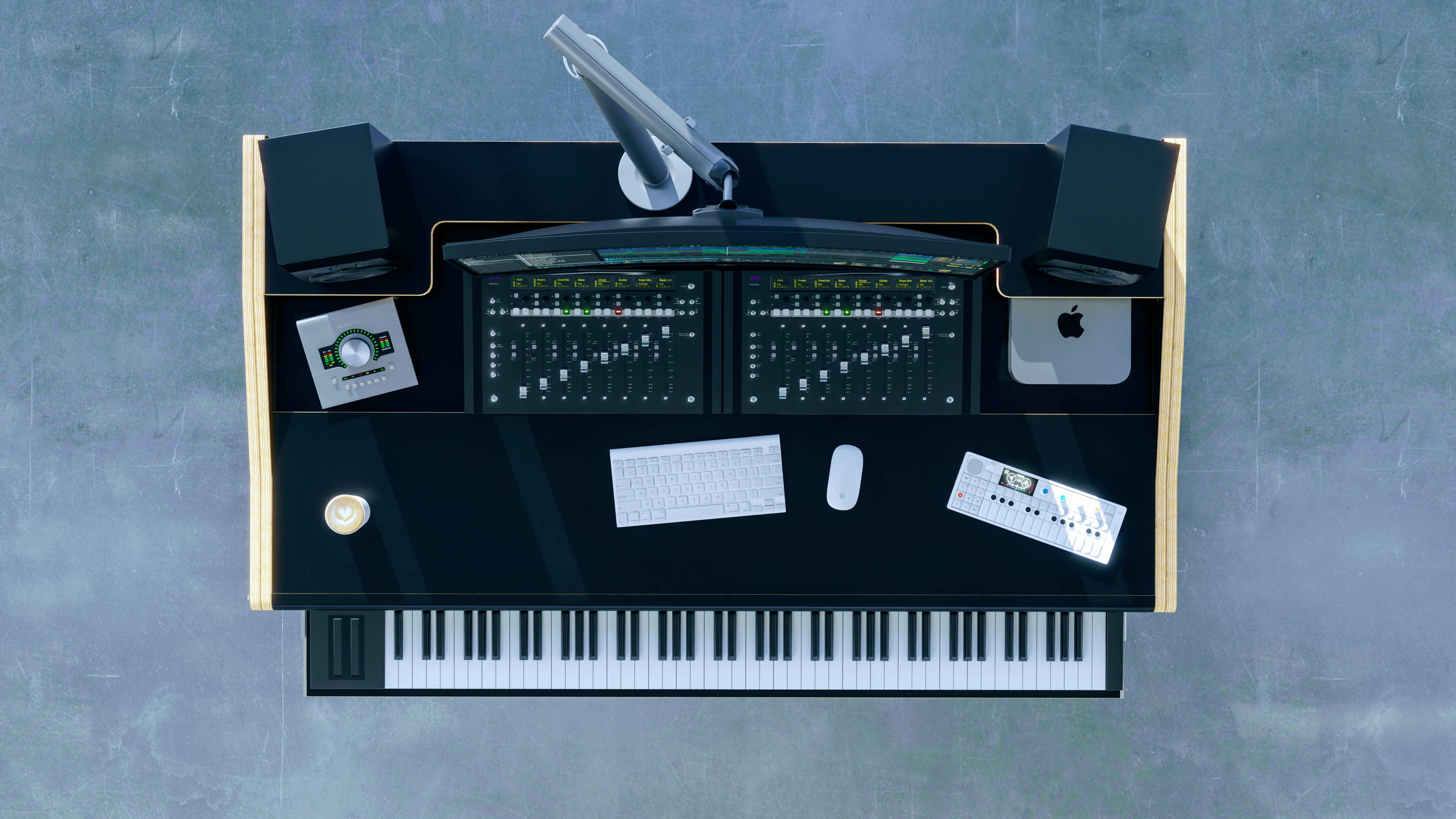 Designed to function, built to last
Robust, durable, flexible
Split-level desktop

The desktop can be installed flush or recessed to hide tabletop devices. Cables run through the gap under the speaker shelf.




Speaker shelf for wide screens

The speaker shelf is cut-out for screens making it easy to maximize real estate. No more screens in front of the speakers.




Adjustable, removable keyboard tray

Changing keyboards? The adjustable keyboard tray will let you install most 88-key keyboards while keeping the maximum legroom as possible.




Built to last

Built from birch plywood and high-quality furniture panels at our factory in Budapest.




Easy assembly

Machined to perfection, our workstations are easy to assemble and easy to take apart.