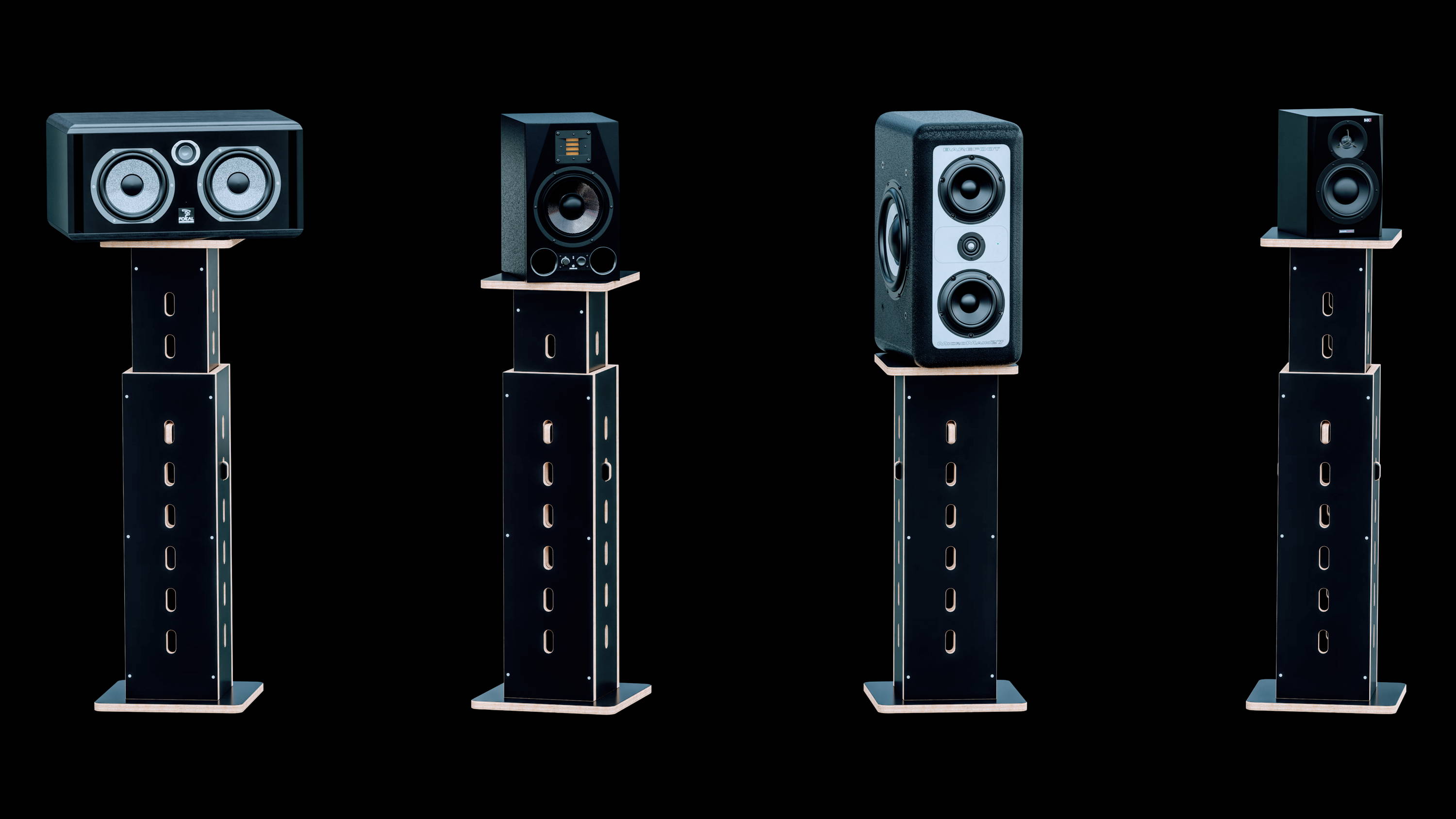 Robust and adjustable stands for near and midfield monitor speakers
Independent monitoring
Adjust your monitor speakers precisely to find the best possible listening position in your studio space.
Good vibrations
Our speaker stands are designed not to leak vibrations. The result is a tighter low resulting in clearer middle and a better defined stereo image.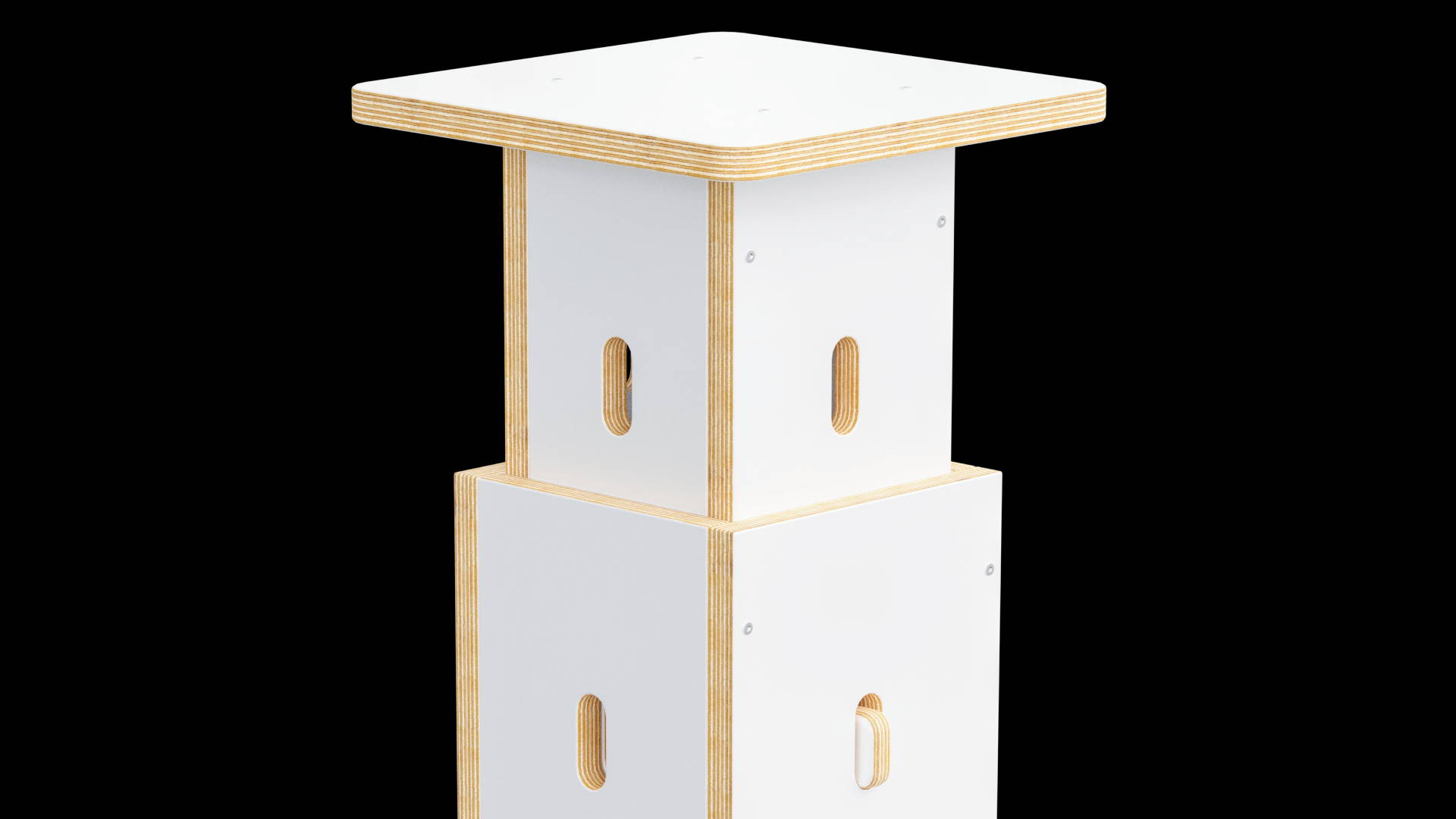 Adjustable

Height adjustable between 74 cm and 110 cm.




No vibration

Designed not to vibrate even under the biggest monitor speakers



Available from incredibly strong Finnish birch plywood or MDF

Built from durable and environmentally friendly birch plywood at our factory in Budapest.




Easy assembly

Machined to perfection, our workstations are easy to assemble and easy to take apart.