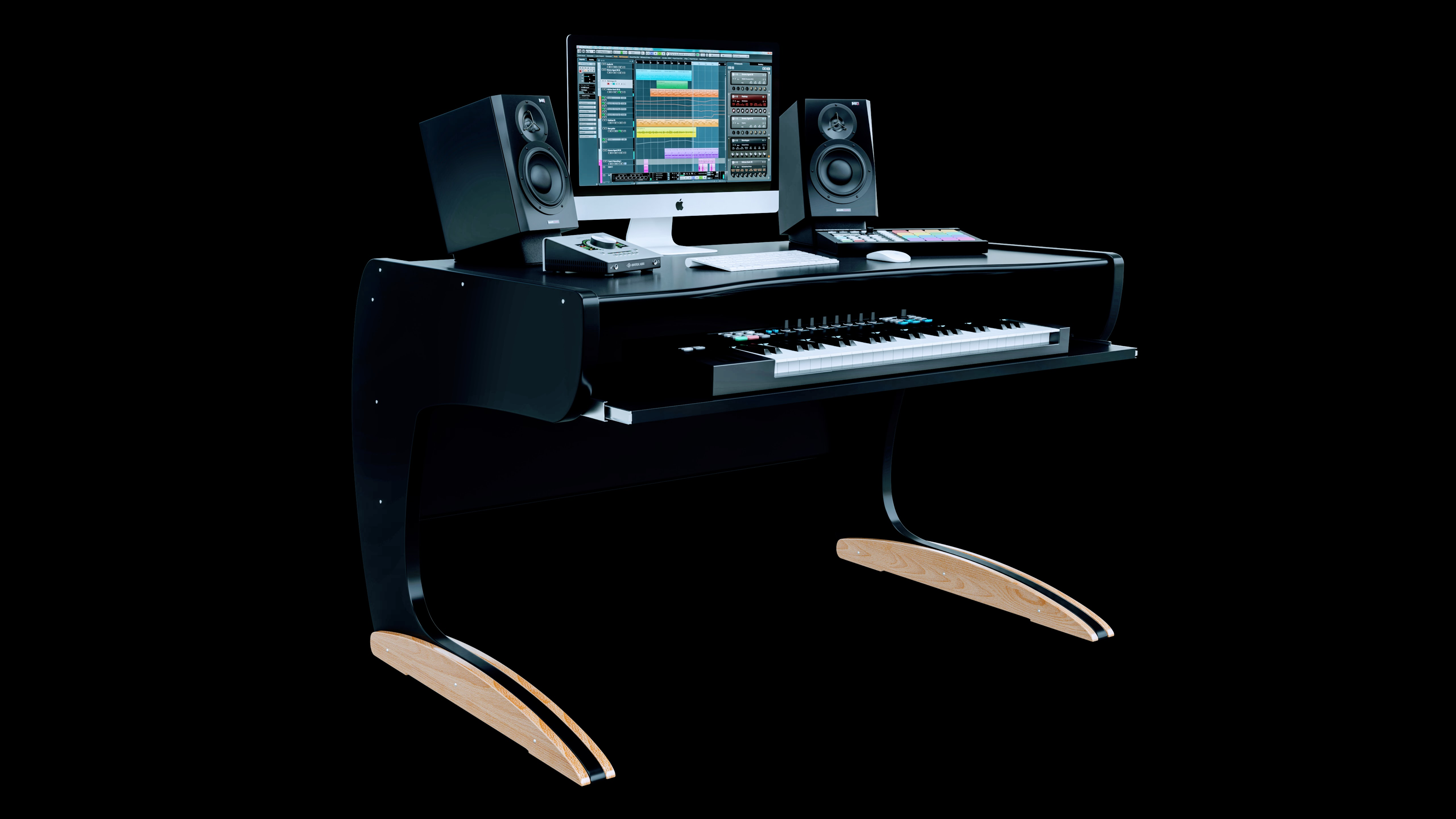 Compact workstation for creative professionals with minimalist design and extensive features
Small footprint
Small spaces require smart solutions. The Solo 61 will maximise the potential in the smallest rooms with it's small footprint and spacious desktop.
Massive keyboard tray
The Solo 61 features a large, deep and height adjustable keyboard tray suitable for most 61-key keyboards.
Designed to function, built to last
Robust, durable, flexible
All the desktop space

Large desktop space perfect for tabletop devices such as drum machines and controllers




Adjustable, removable keyboard tray

Changing keyboards? The adjustable keyboard tray will let you install most 61-key keyboards while keeping the maximum legroom as possible.




Built to last

Built from birch plywood and high-quality furniture panels in our factory in Budapest.




Easy assembly

Machined to perfection, our workstations are easy to assemble and easy to take apart.